As many of you know, Golden West is celebrating a summer of renovations Our community is important to us, and we strive to make our environment a beautiful, comfortable and affordable space for each individual living and working here. Following is a quick update on this year's renovations, and more information about our plans for the year ahead.
After much support from Energy Outreach Colorado (EOC), we recently installed a new heating and cooling system. This update will improve the daily lives of our residents and staff and make Golden West a more energy-efficient community. We're so grateful for the grant we received from EOC to make this possible. Now, with this major installation behind us, we're excited to keep working on the rest of our renovations this year…
In-Progress Improvements
All three of our buildings—the Central Tower, South Tower and Mezzanine—are scheduled to receive improvements. We will be installing a new elevator in the Mezzanine and heating and cooling control systems throughout the buildings to ensure our space is comfortable for residents. New carpet and furniture will replace what is now outdated and give residents more comfortable lounging options. New windows for the Mezzanine and the South Tower will improve comfort and energy efficiency.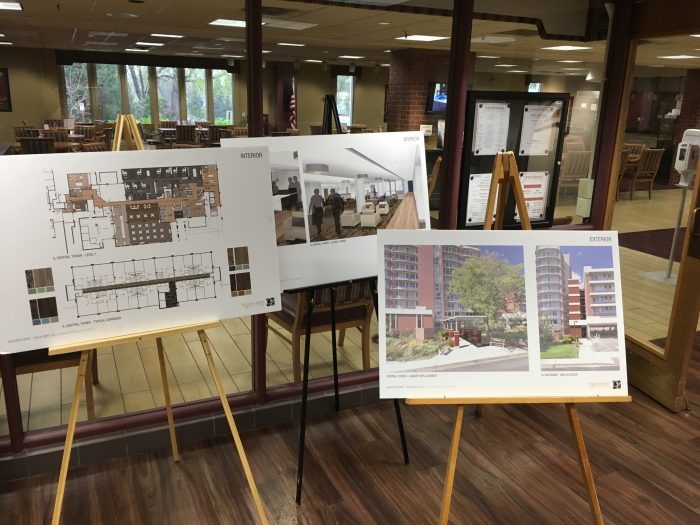 Office additions are being installed on the main floor of the Central Tower to better suit the needs of our staff, and a redesigned dining room will open up the space for social events. Even the exterior is receiving a fresh coat of paint in natural tones that complement our surrounding Colorado landscape. We can't wait to see how each of these elements comes together to create a prettier, more efficient home for all of us.
What We're Planning on Doing Next
While there are many exciting changes happening at Golden West, we still need your help to further meet the needs of our seniors. The Golden West Foundation has set a fundraising goal of $50,000 to provide our residents with the following amenities over the next year:
1. Wellness programs
We believe senior health matters. With your help, we hope to provide our residents with the resources they need to better their well-being. We'll use funds raised to install up-to-date fitness equipment in our wellness center, which is also being updated as part of our 2019 renovations.
2. Local artwork
By replacing our current wall decor with artwork created by local Boulder artists, we will not only beautify the surroundings for our residents, but artists will also have the opportunity to display their pieces in a setting where they will be appreciated and admired. We think it's a win-win.
3. Rent subsidies
Golden West exists to make sure low-income seniors have a pleasant, caring environment that they can call home. Rent subsidies will allow even more seniors in and around Boulder to become a part of our growing community and enjoy their later years among friends.
Why This Matters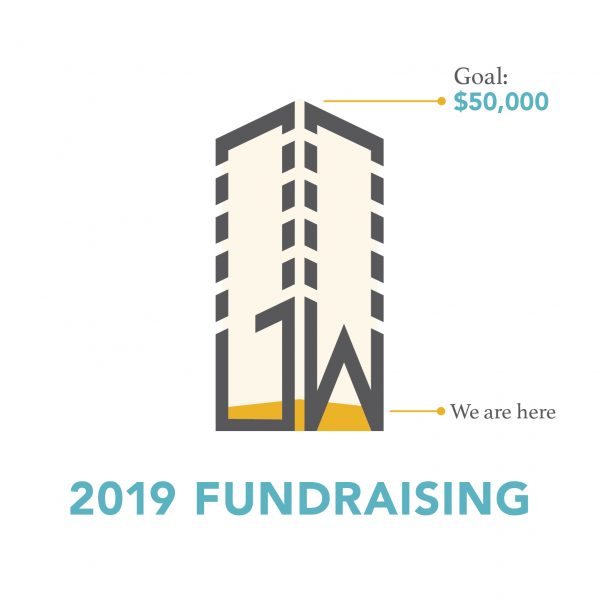 Environment is an important factor affecting quality of life at any age, and at Golden West, we strive to create an environment where our residents can thrive. By rearranging our communal spaces, revamping our interior design, and updating our amenities, we hope to help our seniors live a life they love.
Donate Now
We need your help to make Golden West an even better place to live. Donate to the Golden West Foundation today to help us meet our renovation goals—and support a great quality of life for Boulder's seniors. 
---